Buy­ers spend up big on lux­ury homes at For­est Springs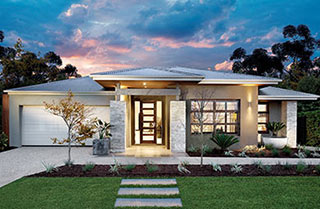 The vast major­ity of homes cur­rently under con­struc­tion at For­est Springs are over the $300,000 mark which indi­cates that owner occu­piers have iden­ti­fied For­est Springs as wor­thy of sig­nif­i­cant invest­ment in order to build their dream home.
Robert Dou­glas from Aston Milan Homes said Glad­stone buy­ers, par­tic­u­larly those at For­est Springs were spend­ing much more on their homes than those in South East Queensland.
"On aver­age our home buy­ers in Glad­stone spend around $327,000 on their home when they pur­chase from us, that's a lot more than in most other areas on the state and reflects the fact that these buy­ers are keen to make Glad­stone their long term home.
"For­est Springs is such a well appointed neigh­bour­hood with great shop­ping, com­mu­nity and recre­ational facil­i­ties, so it makes a lot of sense that buy­ers want to make a sig­nif­i­cant and long term com­mit­ment," he said.